Whats Happening
Now we are fully into the swing of spring, here's a little update on what exciting things we have coming up
Festival Season
There aren't many better ways to spend a spring bank holiday weekend than at a food festival, well for us at least. We are very excited to be taking part in not 1 but 2 food festivals over the coming month, where we will be stocked up with the best British Cheese and Charcuterie out there.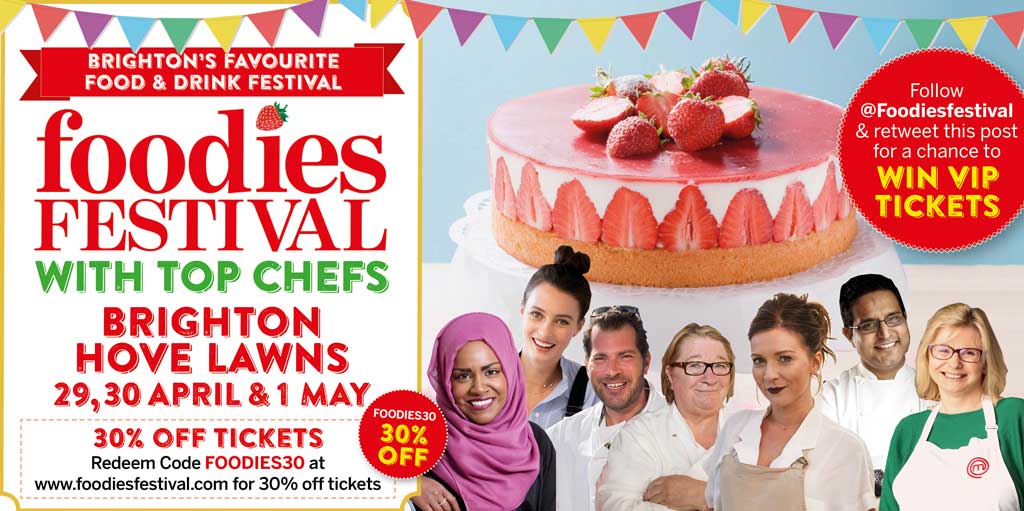 First up we have the fantastic Brighton Foodies Festival that takes place on May Day Bank Holiday weekend 29th April – 1st May on Hove Lawns. This is a great event with loads of delicious treats, famous chefs and an artisan food market, which is where you will find us. Be sure to pop down over the weekend it is open 11 am until 7pm on Saturday & Sunday and then 11am until 6pm on the Bank holiday Monday. As an extra little treat for you all, quote BRIGHTON30 when purchasing your tickets for 30% off tickets.

Next up we will be at the Brighton & Hove Food and Drink festival 27th – 29th of May. This is a brilliant festival showcasing the best of the Brighton & Hove food scene. For this one we will be teaming up with the superb Hove Place & The Cricketers two of Brighton & Hove's best pubs serving spectacular dishes, if you haven't been to one of these yet you are missing out! These guys have been regulars at this festival and will be there with their famous sausage rolls plus much more. This is a free entry event and is one not to be missed
All New Charcuterie Bar
Drum roll please……
We are delighted to announce that we will be opening our all new Charcuterie Bar at our shop at Brighton Marina very soon. Once we are set up we will have a relaxing outside seating area where you will be able to enjoy a delicious platter from our mouth-watering range of British Charcuterie and Cheese in the sun with a glass or two of stunning English wine to wash it all down. We are just ironing out the final few details but we will be launching very soon and will update you all as soon as we have a launch date.
Thats it for now but keep an eye out for more exciting new soon.
Hope to see you at the Food Festivals and our Charcuterie Bar soon!
Jack, Phil & The Team